2012 Lexus GS 450h features 254kW Atkinson cycle hybrid drivetrain
: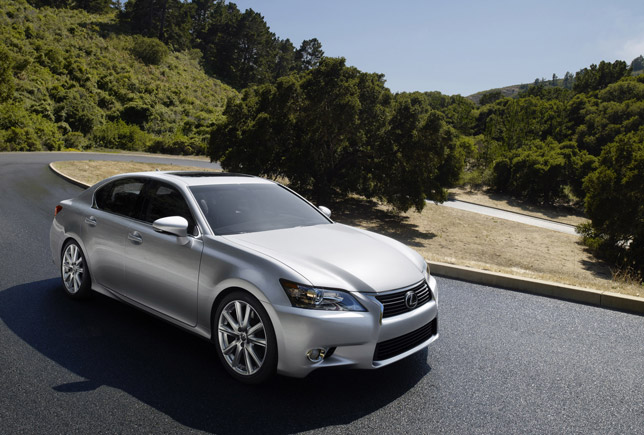 2012 Lexus GS 450h
is the most efficient GS ever created by the brand. It includes an advanced petrol-electric hybrid drivetrain which will contribute the model to become of the most efficient vehicles in its class. Thank to its unique hybrid system, the
Lexus
' efficient hybrid powerplant consumes just 6.3 litres of fuel per 100km. This means in fact that the new customers will save circa twenty percent from fuel in comparison to the outgoing model. At the same the CO2 emissions have been also reduced significantly to the number of 147g/km. The performance of this
Lexus
hybrid vehicle is reassured by a combined power output of 254kW. Thank to it, the 450h can accelerate from 0-100km/h in just 5.9 seconds. What is more here, compared to it
...